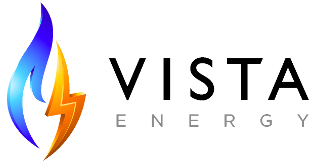 Vista Energy Resources
---
Most Recent Vista Energy Reviews
Anna fromvista
great had no problem getting what I needed she was very friendly and professional

— karol from Creston OH
Change
The process was easy and the information provided answered all my questions.

— Sharon from Lakewood OH
Switched To Vista Energy
I got tired of my bills going up and down so much from my previous provider. So, I switched to Vista Energy and I have them for a couple of months now. Their service has been all right, but I felt kind of persuaded and forced into it. Originally, the people that came to me to get me to switch didn't say I was switching right then and there. They told me that they wanted to see my bills and check my rates so they could get me a better rate. I agreed to that but then I came to find out that I got completely switched. I didn't even know which company I wanted to go with, but I thought I'd see how this would go.

— Helen Kos from Chicago IL
4-5 Star Reviews: 47 (85%)
Anna fromvista
great had no problem getting what I needed she was very friendly and professional
3-4 Star Reviews: 8 (15%)
Switched To Vista Energy
I got tired of my bills going up and down so much from my previous provider. So, I switched to Vista Energy and I have them for a couple of months now. Their service has been all right, but I felt kind of persuaded and forced into it. Originally, the people that came to me to get me to switch didn't say I was switching right then and there. They told me that they wanted to see my bills and check my rates so they could get me a better rate. I agreed to that but then I came to find out that I got completely switched. I didn't even know which company I wanted to go with, but I thought I'd see how this would go.
No 2-3 star reviews have been posted or approved yet
I ended up paying double amount than before
an agent knocked on the door again and again. he told us the price will be down and they have a good deal than ComEd. I switched to Vista energy. When I saw the bill, I surprised. I used to pay less than $5 for the supply fee to ComEd, but the Vista charged $35 for the supply fee. When I called Vista, they told me, because of a bug in the computer system I was charged the wrong amount and promised to fix the problem. Again I had the same amount for another month. I called again but the agent told me if I want to switch the supplier, I am free to do so. Then I switched to ComEd again. I ended up paying more than $50 each months for 4 months.
Vista Energy News
No applicable blogs have been written

Vista Energy FAQs
What do customers think about Vista Energy?
---
That depends on who you ask. There will always be someone who feels wronged by a company, no matter how good they actually are. The average Vista Energy customer review is 0 / 5 stars. Keep in mind, consumers will go out of their way to complain far more often than they will to give praise.