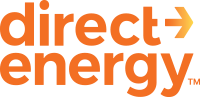 Direct Energy Resources

Direct Energy is one of the largest providers of energy and energy-related services in North America. With customers in all 50 states, 10 Canadian provinces, and Washington, D.C. Direct Energy has also shown to be a progressive company, developing new plans, products and technology that deliver consumer insights and resources to help them save money. The Nest Learning Thermostat, Plenti and their personalized Online Account Manager are all tools that Direct Energy puts in the hands of their customers to use less energy. They're also very progressive, with active social communities on Facebook, Twitter and Pinterest that help them stay in contact with their customers.
---
Most Recent Direct Energy Reviews
Direct Energy order status
Email says "We'll send you an email update within the next 3 days when your order has been completed." But I haven't got any email so I went to chat the customer service after the 3rd day to get an update. The customer chat representative checked my order and it said it was approved and gave me the order details. Customer service Chat was prompt and didn't have to wait for a long time to get a response.

— DXC Houston from Houston TX
I'm already a customer,,i give 5 star +good Custer service and my plan was exelent very honest company i recommended 100%
I recommend 100% and i give 5+Star
Very honest company
They don't take advantage of in there customers like others company do,,thank you — Belem Gonzalez from Carrollton TX
The best service in all terms! A happy customer
Great deals. Good service

— Jeniepriyanka from Houston TX
4-5 Star Reviews: 246 (49%)
Very satisfied
Easy to sign up and easy to renew.
3-4 Star Reviews: 26 (5%)
2-3 Star Reviews: 29 (6%)
First year cheaper, second year wow
The fee for this third party provider is double my actual gas bill from PSEG. Was never paying more than 80 per month before switching to them, and wasnt for the first year. Second year? The charge for using them was 80 dollars and my actual energy use was 40. Huge mistake switching to them. Ive promptly switched back.
1-2 Star Reviews: 161 (32%)