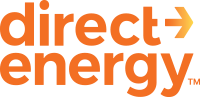 Direct Energy Resources

Direct Energy is one of the largest providers of energy and energy-related services in North America. With customers in all 50 states, 10 Canadian provinces, and Washington, D.C. Direct Energy has also shown to be a progressive company, developing new plans, products and technology that deliver consumer insights and resources to help them save money. The Nest Learning Thermostat, Plenti and their personalized Online Account Manager are all tools that Direct Energy puts in the hands of their customers to use less energy. They're also very progressive, with active social communities on Facebook, Twitter and Pinterest that help them stay in contact with their customers.
---
Our Rating of Direct Energy
All Direct Energy Plans
Monthly Recurring Charge
The 'Monthly Recurring Charge' is a fee that the provider will add to each of your bills in addition to the electricity/gas usage charges.
12 month
Fixed Rate
12.59¢ / kwh
$0.00 monthly recurring charge
18 month
Fixed Rate
10.89¢ / kwh
$0.00 monthly recurring charge
12 month
Fixed Rate
11.09¢ / kwh
$0.00 monthly recurring charge
Most Recent Direct Energy Reviews
No problems for 13 years...knock on wood.
I've had Direct Energy at my apartment for nearly 13 years and have had no problems whatsoever with them. I had a contract with them when they were Houston-based, but when a Canadian firm bought them out, they refunded my $250.00 deposit with credits during the summer of 2012 and have been month to month since. My rates have been ok, around 11 cents/kwh, maybe 14 during the summer add Centerpoint carrying charges and taxes and it comes to around 21 cents/kwh on a monthly basis. They try to get me to go for "free nights" but there's no such thing as free electricity. All in all, Direct Energy is one of the best deals out there, with very little interruptions and great service.

— Scotty C. from Houston TX
THE DOOR TO DOOR KIDS IN OUR NEIGHBORHOOD
I just wanted to say, we have your service and we're happy but on Neighborhood app, people are submitting complaints they think the kids your company uses door to door to get families to switch their service providers, they think they are a scam,. Asking for our BGE bills and such. Maybe your should go into tv and tell our neighbors that those kids knocking on our doors happen to work for you and that what they are doing is legit. I know because that is how we switched from Constellation to Direct Energy.

— Sherie Turpin from Brooklyn MD
Direct Energy Best Rates Available
Direct Energy has fantastic competitive rates, great customer service, and a user friendly website. Simple and cost-effective is why I'm a Direct Energy customer. Plus you get Get a $50 bill credit

— I. Smith from Arlington TX
4-5 Star Reviews: 254 (46%)
Very satisfied
Easy to sign up and easy to renew.
3-4 Star Reviews: 26 (5%)
2-3 Star Reviews: 37 (7%)