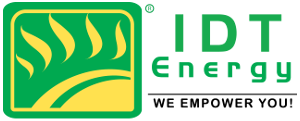 IDT Energy Resources
---
Most Recent IDT Energy Reviews
Awesome customer service
I really liked how friendly the people were who signed me up, at first I was kind of off put when they showed up at my door I thought they were trying to sign me up for something more expensive but after the phone call i my supply rate was cut by a third. Great company would recommend

— Lucas DeBauch from Columbus OH
Good
Essay

— Laura Safari from Norwalk CA
IDT Energy
The sales rep was very pleasant! He explained everything really well & definitely been saying money ever since 7 months in.

— Jay from Hackensack NJ
4-5 Star Reviews: 4 (44%)
IDT Energy
The sales rep was very pleasant! He explained everything really well & definitely been saying money ever since 7 months in.
3-4 Star Reviews: 1 (11%)
Is ok
It was a pleasant experience
2-3 Star Reviews: 1 (11%)
No Notification Big Surprise
IDT Energy was my electricity supplier for almost 13 months. Received a decent 12 month fixed price but after 12 months the electric supply charge more than doubled as it defaulted to a variable rate. I called about 20 days into the 13th month and IDT rep could not tell me what my variable rate was. Company rep on a second call said they do not notify Maryland customers at or near contract end since the State does not require them to do so. Do the right thing...notify in writing (letter or email) that one's fixed price time period is ending and give the customer a choice not a deep supply price increase. Back with Pepco now where pricing is clear and future pricing is published.
1-2 Star Reviews: 4 (44%)
Horrible company Scam!!!!
Beware of this company they will charge for no services provided on their behalf. You will end up paying double in everything!!!
IDT Energy News
No applicable blogs have been written

IDT Energy FAQs
Where can I order IDT Energy electricity?
---
IDT Energy does not have any electricity plans
Where can I order IDT Energy natural gas?
---
IDT Energy does not have any natural gas plans
What do customers think about IDT Energy?
---
That depends on who you ask. There will always be someone who feels wronged by a company, no matter how good they actually are. The average IDT Energy customer review is 0 / 5 stars. Keep in mind, consumers will go out of their way to complain far more often than they will to give praise.
All IDT Energy Plans
Monthly Recurring Charge
The 'Monthly Recurring Charge' is a fee that the provider will add to each of your bills in addition to the electricity/gas usage charges.
24 month
Fixed Rate
$0.849 / therm
$0.00 monthly recurring charge
36 month
Fixed Rate
$0.849 / therm
$0.00 monthly recurring charge
24 month
Fixed Rate
$0.849 / therm
$0.00 monthly recurring charge
12 month
Fixed Rate
$0.859 / therm
$0.00 monthly recurring charge
12 month
Fixed Rate
$0.899 / therm
$0.00 monthly recurring charge
12 month
Fixed Rate
$0.919 / therm
$0.00 monthly recurring charge
18 month
Fixed Rate
$0.929 / therm
$0.00 monthly recurring charge
24 month
Fixed Rate
$1.299 / therm
$0.00 monthly recurring charge
12 month
Fixed Rate
$1.599 / therm
$0.00 monthly recurring charge