How Can I Land Money-Saving Electricity this Season?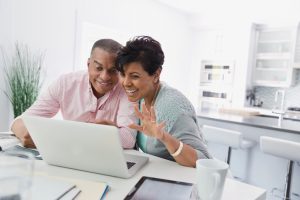 Savvy Summit Jersey Central Power and Light (JCP&L) customers are always shopping around for the best electricity plans on the market. But around this time of year it can get complicated. Sure, you could simply nab the cheapest rate going right now. But with shoulder months just around the corner, an even better one could come along (depending in part on that pesky Polar Vortex…). And if it does, you don't want to be tied down with hefty exit fees! That's why you'll want to balance a low-rate plan with one that charges a low termination fee. Let's look at the recommended best electricity plans in Summit to see which one fits the bill.
Comparing Summit Electricity Plans
Let's start with the one recommended plan you absolutely don't want to go for right now! The 36 Month Home Power Plan from Constellation offers a 10.69 cents per kWh rate for a whole three years, with no monthly recurring charge. That's a good rate in general but it carries a flat early termination fee of $150. So that'll be pricey if you want to switch in April.
Next up is the NJ Frontier Online Premier 12 plan from Frontier Energy. The 11.99 cents per kWh rate is a chunk pricier than Constellation's plan, although there's similarly no monthly charge. But we've ranked it higher than Constellation because there's no early termination fee! That handles one side of the dilemma… But you want cheap rates too, right?
Well, you're in luck! The real prize pig for Summit electric shoppers is NRG's Electric Choice Plan 3 Month deal. You'll score the same benefits of the above plan – no monthly charge and no early termination fee. But here's the kicker: you'll get three month's of electricity at just 9 cents per kWh. This is the cheapest rate going across all plans in Summit!
Lock in Money-Saving Electricity in Summit Today!
Summit electric shoppers would do well to combine a low electricity rate with the flexibility to take advantage of shoulder month discounts. And you can do so without compromise, through NRG's Electric Choice Plan 3 Month offering! You'll land a bargain-basement rate, along with no termination fee so you double down on savings by switching in Spring. So if you want to know what are the best electricity plans for Summit, and land some great money-saving tips: look no further than www.NJenergyratings.com!