How Can I Land Cheap Electricity Deals for 2022?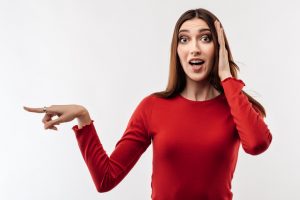 It's been a big year for all of us, and with the end approaching we want our Union City Public Service Electric and Gas (PSE&G) shoppers to end on a bill-saving bang! But we get it – who wants to spend their holidays comparing cheap electricity deals and contractual small print? You want a nice cheap rate to get you through the winter. And a nice low exit fee, too, to take advantage of shoulder month discounts… So we've done the leg work for you! Here are the cheapest mid-term electricity deals in Union City. Let's see how they compare.
Comparing Cheap Electricity Plans in Union City
Let's start with the 12 Month Green Home Power Plan from Constellation. With Union City rates hovering between 12.3 and 18.9 cents per kWh across the board, this plan's 15.79 cents per kWh fixed rate ain't too shabby. And there's no monthly charge either! Where this plan trips up, however, is the $150 early termination fee. You can lose that with other plans – and land a better rate too.
The one to get you there isn't the TrueSimple 12 plan from APG&E, though – even if the 15.74 cents per kWh rate is a shade cheaper. The difference is minor, and is likely to be offset by the $1.99 monthly charge. Plus, you'll still get hit with that $150 exit fee…
So let's move on! Next up is the Clean Power 12 plan from Verde Energy. The 15.59 cents per kWh rate will save you a couple of dollars more each month, and there's no monthly charge either. But the best bit? No exit fee! This gives you the freedom to shop around in spring if electricity rates dip. Plus, with Verde Energy your energy usage will be offset by 100% renewable energy credits.
So that brings us to the best of the cheap electricity deals in Union City for this plan length. The NJ Frontier Online Premier 12 plan from Frontier Utilities is the best pick of the bunch. At 15.19 cents per kWh, the rate is a nice step down, and again there's no monthly charge. And, again (again), there's no exit fee!
Shop The Best Electric Plan For You in Union City!
In summary: if you're shopping now, you want to balance cheap rates with the flexibility to shop fee-free come spring. And you'll strike that balance nicely with the NJ Frontier Online Premier 12 plan! Moreover, don't forget that with the threat of cold snaps looming next year now is the perfect time to start weatherizing your home. You'll thank yourself later (and your budget will, too!). Compare cheap energy deals in Union City and more, www.njenergyratings.com!