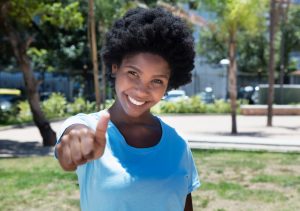 Where Can I Shop Cheap Electric Rates?
Hey, bargain-hunting Bayonnets! The shoulder months are here – but they're slipping away fast! And we know what you're thinking: haven't electric prices stayed pretty stable over the past few years? Well, sure! But shaving off even a cent or two with these seasonal discounts could cash out as real savings. Especially if we get that warm 2021 Summer we're predicted. Here's the catch though, you need to act fast. So we've narrowed down your options to the top 3 cheapest electric plans in your area, all of them below the market rate. Let's take a look. 
Cheap Electric Rate Suppliers, NJ
First up, we have the Starion Secure plan. You'll get yourself a fixed rate of 12.59 cents per kWh, which is 4.5% under market rate! Plus the 7 month duration, with no monthly recurring charge or early termination fee, will cover you until the fall shoulder months roll around again. Its cheap, and it's strategic.
Secondly, we have SureLock 6, from XOOM Energy. The fixed rate is marginally cheaper at 12.39 cents per kWh – this is 6.1% under market rate. With a 6 month duration, this again means you'll be shopping around during the fall shoulder months. However, whilst there's no monthly recurring charge, bear in mind that early termination will cost you $50.
The NJ Frontier Online Premier 12 is our top pick. Firstly, there's no monthly recurring charge or early termination fee,  and the 11.79 cents per kWh fixed price is a whopping 10.6% under market rate. Secondly, the 12 month plan means you'll enjoy this bargain rate through 'til spring 2022! Thirdly, this means you'll be able to shop around for low prices again during this same shoulder month next year.  And finally, our customers rate NJ Frontier most highly of the three providers here!
Lock in Cheap Electric Plans Now!
So, Bayonne PSEG customers, don't hesitate to snap up one of these money-saving electric plans today! There's a great spread of longer and shorter term options – all at bargain prices below market rate. And it's never been easier to sign up! Just head to www.njenergyratings.com to steal one of the top 3 cheapest electric plans Bayonne, NJ.