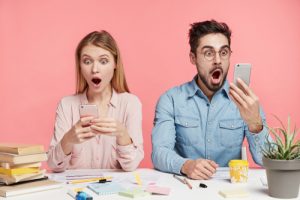 Shop Best Electric Rates in Atlantic City
With the holiday season dust settled, the fun of the fair has truly left town. Your NJ electricity bills are probably higher – and unpredictably so with Covid measures continuing indefinitely and residential electric prices forecast to rise through 2022. That's why the stability of a 24 month electric plan sounds so appetizing. On the other hand, it's a long-term leap. So you need to make sure it's the cheapest three 24 month electric plans and smartest decision for you and your loved ones. Just a little pressure?  No fear! We've pulled the three cheapest electric plan from our roster to see you and your family clear through to 2023!
Shop Lowest Electric Rates in Atlantic City
 First off, let's look at APG&E's TrueSimple 24 plan. It offers a competitive 10.97 cents per kWh rate, which is a good deal to lock in for the next two years. Plus, a small portion comes from renewable sources. However, if you want to duck out before the 24 month period is up, you'll incur a hefty $200 early termination fee. There's also a $1.99 monthly recurring charge. Though $1.99 doesn't seem like a lot, over 24 months these small charges add up – in this case to the tune of around $50. So while this plan does offer a good price, to be fair, this plan isn't exactly the best deal of the three.
XOOM Energy's SureLock 24 plan gives you two year's worth of electric at 10.99 cents per kWh. This is marginally more expensive than the APG&E's plan but there's no monthly recurring charge. However, if you choose to switch suppliers, you need to factor in the costly $200 early termination fee.
Get the Cheapest Electric Plan In NJ!
Best of the bunch is the Verde Energy Clean Power 24 plan. Its 9.69 cents per kWh rate is the cheapest of all, by a significant margin. Plus, if you decide to switch plans over the next two years, there's no early termination fee. For a long-term plan spanning what could be a rocky next 24 months, this kind of flexibility could prove a great money-saver. There's no deposit fee, either. On top of that, for the eco-minded customers, you'll be using 100% renewable energy.
Best Deal for NJ Electric Customers
When it comes to selecting the cheapest electric plan, our choice for NJ electric customers is the Verde Energy Clean Power 24 plan. You can rest easy knowing your electricity is coming at a low cost – both for you, and the planet. And it's easy as pie to lock it in – just head to www.njenergyratings.com to sign up or shop for other great plans!