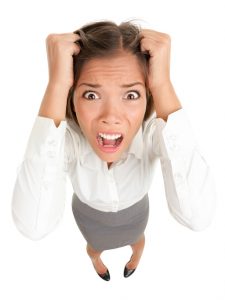 Shop Electric Suppliers in NJ
The year's ending, and you're juggling dozens of work-from-home tasks, holiday arrangements, and family members. The last thing you need is a complicated electric plan decision to make. But with more people staying at home due to Covid-19, they're using more electricity. Consequently, residential electric prices could rise by .9% in 2021. So, you want to secure the best electric plan for your family in the coming year. But with so many out there, how do you shop for cheap electric plans? No problem! We've rifled through the available deals, and are here to compare the cheapest 12 month electric rates for Toms River customers.
Lowest Electricity Rates in NJ
Firstly: all the 12 month plans available to Toms River customers offer fixed rates. This means you won't need to worry about the supply cost per kWh fluctuating over the course of your 12 month plan. Your supply charge will depend only on the amount of electricity that you actually use.
Find Cheap Electric Plans
When it comes to cheap electric plans, the cheapest is the NJ Frontier Online Premier 12 from Frontier Utilitiesat just 8.99 ¢/kWh – and no early termination charge. If you're looking for a simple, great value rate to lock in before your electric bill begins rising next year, this plan might well be your best bet.
Find Low JCP&L Electric Rates
The next two cheapest plans come from XOOM Energy. Firstly, the SureLock 12 Plan. Clocking in at 9.39 ¢/kWh, it's a bit of a step-up price wise. And the $110 early termination charge won't suit all customers, especially if you decide to switch plans a few months in. However, XOOM Energy is offering new customers a $100 gift card for major stores if you stick on the plan for two months. So it could be a smart choice for customers committed to the 12 month term who want a bit of spending money in a couple of months' time.
Also benefiting from the XOOM $100 gift card offer is the next cheapest deal, XOOM's SimpleClean 12 plan. For just a 0.1 cent higher rate at 9.49 ¢/kWh, they'll commit to using up to 50% renewable sources to help you reduce your carbon footprint.
NJ Electric Rates Comparison
Next up is the Clean Power 12 plan from Verde Energy. Besides Frontier Utilities, It's the only other plan with no early termination charge. So it's good for Toms River customers on the fence about committing to the whole 12 months. But at 9.59 ¢/kWh, it's a little pricier.
Finally on our list comes the 12 Month Fixed plan from Tomorrow Energy. At 9.88 ¢/kWh, it's almost a cent more expensive than the cheapest Frontier Utilities plan. Plus, note that it comes with a $75 early termination fee. However, fit's a great option for eco-minded customers. Tomorrow Energy purchases 100% National Wind Renewable Energy certificates, and they've set up a partnership with Arbor Day Foundation that will plant one tree every 3 months on your behalf.
Best New Jersey Electric Rates
It's no sweat for Toms River customers to find cheap electric plans with the best value for all their energy requirements. Head to www.njenergyratings.com for more easy-to-digest advice and real customer reviews on providers and plans.