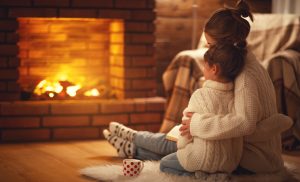 How to Lock In Best NJ Electric Rates
It's shaping up to be another wild year for NJ energy customers. So tracking down the best electric rate can seem daunting. The winter price spike has well and truly hit – and if that weren't enough, the Texas crisis has caused some real market upset. Lakewood customers know that midwinter is not the time to be switching energy plans. But a great electric rate will keep you and your loved ones warm – and your wallet a little fuller – in these difficult times. So don't worry! There's an electric plan out there to suit everyone's needs. We've rallied the five cheapest and best electric rates for you. Let's take a look.
Compare Best 6 Month Electric Rates
The Constellation 6 month home power plan offers a great 9.10 cents per kWh – a real steal at 3.5% under market rate. There's no monthly recurring charge  but watch out, as it carries a hefty $150 early termination fee. That said, with the 6 month term you'll bag a competitive rate to sail through 'til the Autumn shoulder months. 
Second cheapest rate-wise is the XOOM SureLock 6 plan, at just $9.39 cents per kWh – that's 1.4% under market rate. Again, there's no monthly recurring charge but the cheaper $50 fee for early termination might make this more attractive for customers anticipating big changes in 2021.
Shop Great 12 Month Plans
With Frontier Utilities' NJ Frontier Online Energy 12 plan, you'll snatch the lowest available rate at 8.99 cents per kWh. This is a whopping 5.6% under market rate, for a full 12 months! Plus, there's no early termination fee, and no monthly recurring charge. Think on this one, because it's one of the best electric plans out there.
Then there's the Verde Energy Clean Power 12 plan. The rate here is a competitive $9.89 cents per kWh. There's $0 monthly recurring charge and $0 early termination fee, making both great wins. But the standout feature is that this 12 month fixed plan uses 100% renewable energy. Eco-conscious customers can nab a great rate here, without compromising on bargain prices.
Lock in a Top Long-Term Plan
Electric rates are highly likely to rise over the coming years. So the smart strategy is to lock in a bargain rate on a long-term plan. If you're a Lakewood customer settled in for the foreseeable, the Constellation 36 month PowerPlug plan might prove the best gas rate for you. 
The fixed $9.99 cents per kWh rate is competitive now, and given the likelihood of electric rates rising through 2024, it's a deal that will only sweeten with time. Plus, you'll get a smart plug (valued around $60) and two smart bulbs thrown in for free. This'll help you save energy, and more importantly, keep your bills lean! Plus, if it's not for you, it comes with a 90 day risk-free guarantee.
Shop Best NJ Electric Rates
It's not a good time to switch plans. But if you need to, we have your back! The above plans all offer great rates at a variety of term lengths to suit your family's needs. And we've made it easier than ever for you to lock them in – head over to www.njenergyratings.com to set yourself up, for this year and beyond!