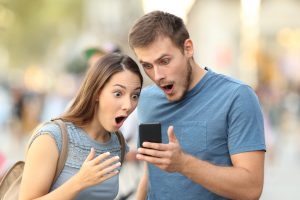 Great Deals On Woodbury City Electric Rates
Changing autumn leaves are beautiful but they also signal colder weather is on the way. If you're worrying about affordable winter energy bills, now is time to lock in a cheap deal for electricity in Woodbury, NJ. Luckily, fall is also the time of low-usage and lower prices. So there are several plans which could save you money on your household bills and each with great low rates. 
Who Has The Cheapest Electricity In Woodbury, NJ?
If you want to keep the cost of your power as low as possible, then you should check out the Tomorrow Energy 12 Month Fixed Plan. You won't find cheaper electricity from any other provider, with a rock-bottom rate of just 8.75 cents per kWh. But let's compare it to the Direct Energy Live Brighter 12 plan which has more expensive rate of 9.89 cents per kWh. Given that a typical New Jersey home uses about 7800 kWh annually, Compared to Tomorrow Energy, Direct Energy's plan costs about $90 more over the course of a year. However, while the Tomorrow Energy plan will cost you $75 to cancel early, Direct Energy has no early termination fees. It is also offering several customer reward programs that include discounts at the pump. Remember, plan value isn't just the price of electricity.
Compare Cheapest Electricity Plans Closely
There are two other New Jersey electricity deals that offer the same price per kWh. You'll pay 9.99 cents per kWh for both the Verde Energy Guaranteed Choice 12 deal and the XOOM Energy SureLock 12. The Verde Energy deal doesn't have an early termination fee attached, while the XOOM Energy plan will cost you $110 if you decide to leave early.
More expensive plans, such as the TriEagle Energy Eagle 12, come in at 10.37 cents per kWh. The Constellation 12 Month Metro Home deal costs a similar amount, clocking in at 10.39 cents for every kWh you use. That makes them significantly more costly than the cheapest rate around. If you choose one of these over the cheapest 12 month electricity deal in Woodbury City, an average household would end up paying $125 more per year than necessary.
Choosing An NJ Electricity Provider
So there are some good deals on offer; it isn't too hard to find cheap electricity in Woodbury City, NJ. However, finding a new energy provider isn't just as simple as picking the cheapest electricity deals around. You'll be signed up with this company for at least a year, and if their customer service and billing provisions aren't up to scratch, it can be a frustrating 12 months. 
That's why at NJ Energy Ratings we combine reviews from real customers with third-party data to create NJ electricity company ratings you can trust. This lets you find out more about suppliers before you sign up with them. For instance, Direct Energy scores a healthy 4.2 out of 5 for customer service, while relative newcomer Tomorrow Energy only scores 1.4. Thanks to this useful information you can find out which companies will deliver great service as well as a great price. Why not start saving today with a low cost electricity deal in Woodbury City, NJ?