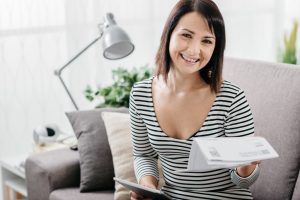 Which NJ Electricity Providers Offer The Best 12 Month PSEG Deal?
There are tons of electricity customers who've signed up for a fantastic electricity deal only to run into problems. Their electricity provider doesn't bill them accurately, charges them more than they're supposed to, or isn't available to provide customer service. You've got to know who you're doing business with, particularly when you're signing up for a 12 month contract. But who are the top-rated providers with the cheapest electricity rates in PSEG, New Jersey? Because we collect customer reviews of  NJ electricity suppliers, so you can make up your own mind. But, help you get started comparing, here's a few of the best plans by the best providers.
Cheapest And Best Rated Electricity In PSEG
Let's start with the best-rated 12 month fixed rate electricity deal around. This comes from the Tomorrow Energy 12 Month plan, which offers a rate of 12.69 cents per kWh. Tomorrow Energy can boast an average rating of 3.9 out of 5. This puts them high on our leaderboard of the best electricity suppliers in NJ. When you look at reviews for Tomorrow Energy you can see that they score under 3.9 on average from customer reviews. The reason they're so well-rated is that we've done a lot of research, and the data we use to score New Jersey electricity suppliers shows that Tomorrow Energy does business fairly. The relatively low number of customer reviews doesn't counterbalance their high rating from industry data.
Low Prices For NJ Electricity
You could save a couple of cents per kWh by choosing the next best-rated electricity supplier. The Frontier Premier Online 12 plan offers a rate of 10.89 cents for every kWh you use. This can add up to a lot over the course of a year. A typical New Jersey household might consume 9,000 kWh of electricity annually. That means every cent per kWh adds $90 to your bill. Saving 2 cents by choosing Frontier Utilities could therefore knock nearly $200 off your annual bill! With a rating of 3.4 out of 5 Frontier Utilities is certainly a trustworthy company, too. 
Saving Money With A Reliable Electricity Supplier
TriEagle Energy gives you another great deal to choose from with the TriEagle Eagle 12 plan. This sits between the Tomorrow Energy and the Frontier Utilities plans in terms of price, with a cost per kWh of 11.08 cents. They're a well-rated electricity supplier though, and boast some of the better customer reviews around. That's good news for you, because with over 120 reviews already TriEagle is clearly satisfying its customers. Although the overall score is reduced to 3.4 out of 5 when combined with industry data, we still recommend TriEagle Energy as one of the best electricity suppliers in New Jersey.
Choosing The Right Electricity Supplier In PSEG
Remember that it's not a good idea to jump right into just any electricity plan in PSEG. Do some research first. Read the plan's contract and understand it. Be sure about who you're signing up with before you agree to the contract. This way, you can find the best electricity supplier in your area. Get a great rate and top-quality service with these suppliers.
At NJ Electricity Ratings we make it as easy as possible to find a cheap deal on electricity in New Jersey. We've done all the hard work already – all you need to do is make a choice! Compare cheap NJ electricity in your area today, and when you're ready, we'll help you sign up. You can switch electricity supplier in just a few minutes with our easy-to-use process. Start saving today!