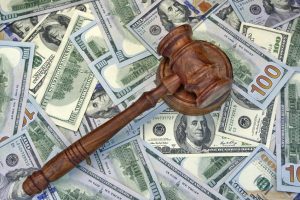 Some New Jersey Energy Suppliers Overcharged Customers
When you sign up for a fixed rate energy deal in New Jersey, you expect your energy costs to remain the same. That's what fixed rate means, right? Well, some households around New Jersey were surprised to find out recently that some energy providers didn't see it that way. Some unscrupulous third-party suppliers were tacking on extra charges and hiking up energy costs, preventing their customers from saving money on their energy bills.
Why Were Electricity Companies Charging More?
Within every fixed term contract there are a number of clauses that enable the supplier to vary the costs of energy. This typically comes from regulatory changes or if market upheaval makes it impossible to supply energy at the agreed cost. However, some companies exploited a minor change in the law as the basis for introducing extra fees.
What Changes Were Made To The Law?
The law which prompted this was New Jersey Assembly Bill 3723, an act which "establishes and modifies clean energy and energy efficiency programs; modifies State's solar renewable energy portfolio standards". Nothing in this was designed to alter how third party energy suppliers work, nor was it intended to do so. However, some businesses claimed that rule muddied the waters somewhat.
According to these retail suppliers, the new rules made it unclear as to how energy contracts should be treated. Specifically, how contracts from Basic Generation Service customers versus competitive retail supply contracts should be handled. Some New Jersey electricity suppliers took advantage of the vague language by by either increasing their fixed rate prices or adding an additional charge to their monthly bill. As a result, the NJ BPU issued "Cease & Desist" notices to all suppliers, warning such practices would not be tolerated. All businesses which had been found making these charges were ordered to refund them, as this was in contravention of their customer's consumer rights.
What If I've Been Over Charged?
The BPU makes it very clear that energy suppliers cannot use this law change to levy additional costs. If you think you've been overcharged by your energy provider, contact them directly. Furthermore, this might be a signal that you need to switch energy providers. We're proud to offer an all-in-one switching service that incorporates reviews from real customers – just enter a few details today to find the best electricity prices in your area.