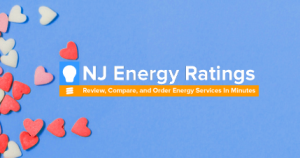 Find Your Perfect Cheap Electricity Match In Union City Today
Fall head over heels in love this Valentine's Day with some of the cheapest electricity deals around. Meet your perfect partner in Union City – these low-price electricity plans will help you save money on your energy bills. Take a look at these great electricity rates in Union City and let the sparks fly!
Meet The Lowest Electricity Rates In NJ
If you're in the mood for a quick fling this Valentine's Day, then the APG & E TrueSimple 6 is right up your alley. This short-term plan isn't looking for a long-term commitment. If you want to lock in a rate of 12.76 cents per kWh while keeping your options open, then this is a great plan for you.
If you're looking to meet your perfect match this Valentine's Day, then you'll love the TriEagle Energy Eagle 12 fixed rate electricity deal. This plan keeps the lights on all year long, while offering a low price of 11.08 cents per kWh. Your heart will melt when you see how much you could save by switching electricity providers to TriEagle Energy.
If that power plan didn't quite turn you on then meet the Titan Gas & Power 12 Months fixed electricity deal. This plan comes with a rate of 12.69 cents per kWh, slightly higher than the other fixed-rate deals we've seen. However, it's still lower than the average price for electricity in New Jersey, which is 13.23 cents per kWh.
Another great option from TriEagle Energy is the TriEagle Energy Eagle 24 fixed rate electricity plan. This offers a marginally higher price than either of its siblings, coming in at a rate of 11.19 cents per kWh. That's still a cheap New Jersey electricity price, and can save you a lot of money on your annual energy bills.
Looking for a long-term commitment this Valentine's Day? Perhaps the TriEagle Energy Eagle 36 will provide the lasting happiness you've been searching for. This plan brings you long-lasting savings with a cheap price of only 11.12 cents per kWh. You'll be in this relationship for 3 years, which means you can be certain of keeping a low price on electricity until 2023.
Which Is The Right Electricity Provider For You?
When you meet a new romantic partner you have to make a lot of quick judgments. You can't talk to ex-partners to find out if they're unreliable, cheap, or just a bit of a weirdo. You can find out about your new electricity provider, however, by checking out NJ electricity provider reviews from real customers. Will your new electricity provider treat you right? Will it bill you honestly and reliably, or will it blow all your money and forget your anniversary? Search for a new provider at https://www.njenergyratings.com, and we'll help you pick an electricity partner that gives you cheap electricity and treats you right.