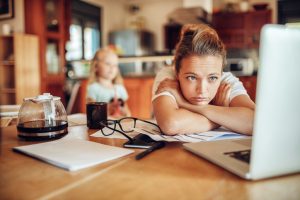 Coronavirus and Your NJ Utility Bills
The Coronavirus (or Covid-19) outbreak news over this weekend has left many working New Jersey families wondering what's going to happen in the wake of schools and many businesses closing. Folks want to know how they'll make ends meet if they take sick leave or must stay home to look after children who aren't in school. They're also worrying how they'll afford their New Jersey energy bills at the end of the month.
Because we here at [company] monitor the news about New Jersey energy prices and regulations, we're going to stay on top this story to help our customers stay informed and ready.
Covid-19 Energy Service Disconnections
On March 13, 2020, the New Jersey Board of Public Utilities (NJBPU) announced state's public electric and gas utilities have universally agreed to suspend service shutoffs. The following New Jersey electric and natural gas utilities made announcements about their shut-off moratoriums and late fees:
Because this situation can change daily, customers should contact their local electricity utility to find out more about arranging late policy payments during the Coronavirus crisis.
We will post updates about late fee and disconnection moratoriums for New Jersey customers as we learn more.
Supplier Updates
Coronavirus Stay Safe in New Jersey
We want all our customers to stay healthy and safe during this outbreak. To learn more about what you and your family can do, check out the Centers for Disease Control (CDC) website. To learn more about the situation in New Jersey visit the state Department of Health.