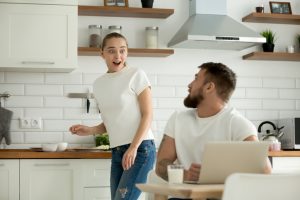 Cheapest Rates For Atlantic City Electricity
Are you trying to find the cheapest Atlantic City electricity suppliers? At NJ Energy Ratings, we make NJ electricity rate comparison as easy as possible. Find the cheapest rates for 12 month electricity deals in Atlantic City – read on to find the best plan for you.
Atlantic City Electricity Supply May Cost More Soon
Now is a great time to start locking in cheap fixed rate electricity deals. In the wake of the controversial decision to spend $300 million subsidizing nuclear plants, it's possible that electricity rates will begin to increase. Although New Jersey plans to bring renewable energy sources online (with over 5% of power coming from solar by 2021), the most recent subsidies could add 0.4 cents per kWh to electricity rates. Now is a great time to switch New Jersey electricity provider and secure a cheap deal.
NJ Electric Rates Comparison
There are some great rates on offer in Atlantic City. Let's start with the Verde Energy Guaranteed Choice 12 plan, which offers a market-leading rate of only 9.75 cents per kWh. Not only this, but Verde Energy offers a rebate plan for customers signing up to this deal. Fill out and send off a form to claim a $50 prepaid card from Verde Energy at the start of your contract and another one after 6 months. That's a great offer, and Verde Energy's plan is also one of the few cheap green rates available.
Although Verde Energy offers a great value plan, the company is still fairly new to the New Jersey energy market. If you're looking for a familiar name, there are rates from more established providers. The APG& E TrueSimple 12 plan provides a great rate that's only slightly more expensive than the Verde Energy deal, coming in at 10.09 cents per kWh.
It might also be worth considering the Direct Energy Live Brighter 12 plan. This comes with a rate of 10.19 cents per kWh. It's marginally more expensive than other offers and it's also only available to people who aren't existing Direct Energy customers. One other contract that should be considered is the Tomorrow Energy 12 Month Fixed deal. This costs 10.69 cents per kWh, making it the most expensive plan so far. However, this and the Verde Energy deal are the only two green contracts on offer.
New Jersey Electricity Price To Compare
When you're comparing Atlantic City electricity prices, be sure to bear in mind how much you'll use. Average electricity consumption in New Jersey is about 7800 kWh per year, so every extra penny you spend per kWh costs you an extra $78 per year. The cheapest of these plans, from Verde Energy, is 0.94 cents per kWh cheaper than the most expensive, from Tomorrow Energy. That means the more expensive plan could cost you an additional $70 per year, before considering the $100 rebate available from Verde Energy.
Compare NJ Electric Suppliers
Of course, a cheap electricity deal isn't everything. You're signing up for a year-long contract, and you need to know you can rely on your new electricity provider. To provide you with peace of mind, NJ Energy Ratings provides detailed ratings and reviews of electricity suppliers in your area. Out of the providers offering cheap 12 month electricity deals in Atlantic City, Tomorrow Energy are the best-rated, with 3.9 stars. That means that while they may be more costly than other options, they've proven themselves as a trustworthy business.
Switching electricity provider is a great way to keep your bills low and save money. If you're new to switching, be sure to check out our helpful Atlantic City Energy switching FAQs for more information.