Understanding Your JCPL Bill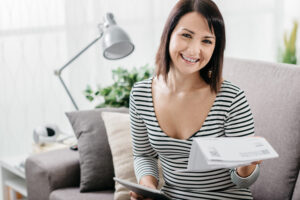 Just moved into your New Jersey home and got your first electricity bill? In my experience, bills in deregulated states have a lot more information to sort through. There's a lot of helpful detail on your energy rates that can help you save. But, there's also lots of information you may not be familiar with. So let's walk through how to read your New Jersey electricity bill.
What's At The Top of A JCPL Bill?
Let's look at a Jersey Central Power & Light bill. Here, the most important information is at the very top. That includes the billing period, the date that the bill was issued, your account number, the amount due, and the date that the bill is due. Of course, the most important things you'll want are your account number if you intend to pay online. You'll also see your mailing address, and some general contact information if there's a problem with your service.
The Juicy Details In Your New Jersey Electricity Bill
The next big block that you'll see is the Account Summary. This section will show you any past due balances, credits, the cost of your electricity supply, and the distribution charges from JCPL. Right below that, you can see your actual meter read for the billing cycle. This is a great way to check if you're suspicious that your bill is too high. It can also can help you identify how much electricity you use every month. Plus, you can use these numbers to compare other rates available in your area.
Other Useful Tidbits In Your Electricity Bill
Below those, you'll find the data that comes directly from your meter. You'll find your electric supply rate there, and the break down of how your supply charges are calculated. It will also repeat the amount due on the bill. At the very bottom, you'll see a month-by-month graph showing your electricity usage. This is a great resource to check when you have the most usage, and take your own steps to reduce your bills.
Don't Let Your Bill Be Confusing
Bills are giant walls of information and they can be overwhelming, or confusing in how they keep saying the same thing over and over again. In the end, the information that will be most relevant for you is your account information, the amount you owe, and the current rate you're paying. Use that last tidbit to shop around for a better rate before they go up. If you're in the market, you can find rates all across New Jersey at www.njenergyratings.com