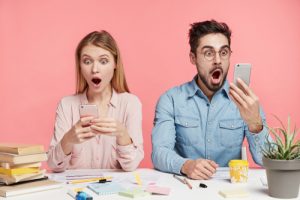 Where can I Shop the Cheapest 12 Month Electricity Rates?
Winter is on the way, folks, and it's time to get your energy affairs in order! Maybe you're thinking of locking in a money-saving 12 month electricity rate before prices hike. But with so much on offer, the choice can seem dizzying… Well, we're here to help. We've cherry-picked the cheapest 12 month fixed rate plans for Public Service Electric and Gas (PSE&G) shoppers. All of them clock in under 15 cents per kWh, and you can land some nice feel-good bonuses to boot!
Find the Cheapest Camden Electricity Rate
First up is the Live Brighter 12 plan from Direct Energy. At 14.89 cents per kWh, it's not the cheapest 12 month electricity rate on offer. Certainly, it's good value when you compare it with other available Camden rates. And there's no early termination fee or monthly charge. But it's only available to new Direct Energy customers. So there are better deals out there! 
Slightly cheaper is Tomorrow Energy's 12 Month Fixed plan. The 14.49 cents per kWh rate is a little lower, and again there's no monthly charge. However, there's an early termination fee of $75. So if you're looking for flexibility in your 12 month electricity rate, you can do better! What Tomorrow Energy does offer, however, are some great eco-friendly incentives. They'll purchase 100% wind renewable energy certificates to offset your energy usage. Plus, in partnership with the Arbor Day Foundation, they'll plant a tree on your behalf every three months. It's a great way of racking up helping the environment, whilst making real savings on your energy bill!
Finally, offering the best bang for your buck, is the NJ Frontier Online Premier 12 plan from Frontier Utilities. The 13.9 cents per kWh rate is a significant step down in price. Plus, there's no monthly charge or cancellation fee. And for those of you who place a premium on customer service, Frontier Utilities has a great track record of winning the BBB Award of Distinction! Again, however, this plan is available for new customers only.
Shop Your Cheapest Fixed Electricity Rate Now!
So if you're looking for a great Camden electricity rate right now, you're spoiled for choice! That's because these energy rates are not only cheap – they're among the cheapest in Camden. And remember, team one of these plans with energy-saving measures at home, and you'll double down on savings. Draft excluders, smart energy sockets, and a great winter sweater are all time-tested ways of slashing seasonal energy bills. 
Your best money-saving option is the NJ Frontier Online Premier 12, and you can grab this 12 month electricity rate in Camden now over at www.NJenergyratings.com.