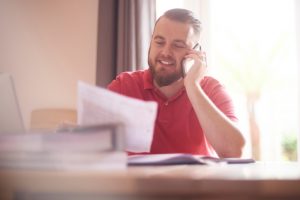 Cheapest 12 Month Deals On South Jersey Power
It's never been easier to find cheap deals on electricity in South Jersey with Atlantic City Electric. We find all the lowest prices for you, so all you have to do is pick the best rate. For 12 month fixed-rate deals, there are plenty of options, but we'll help you understand which one is right for you. You could save money today by switching your electricity provider, and it only takes a few minutes!
Finding Cheap Electricity In New Jersey
Garden State households pay slightly more than the average price for electricity. At 15.93 cents per kWh, New Jersey residents are hit with higher-than-average electricity costs. These are lower than in New York and New England, but outstrip most other states. A typical household might spend $1,600 per year on electricity, thanks to high usage and prices. That makes it all the more important to find a low cost electricity deal for your home.
Low Cost 12 Month Electricity Deals
Atlantic City Electric serves all of southern New Jersey including the southern halves of Burlington, Ocean and Gloucester counties. Currently the residential rate for the Atlantic City Electric Price To Compare (PTC) is about 10.21 cents per kWh.  The best way to save money on retail electricity is to keep this rate in mind when comparing electric prices in Southern Jersey.
The best price on 12-month electricity comes from the Tomorrow Energy 12 Month Fixed deal. At a rate of just 9.89 cents per kWh, it's one of the cheapest deals around, making it an excellent choice for saving money. The next best deal is the Constellation 12 Month Home Power Plan, at a price of 10.19 cents per kWh. Constellation is one of the largest energy providers around, and is consistently reviewed well by customers. 
At just 0.1 cents per kWh more, the Verde Energy Clean Power 12 plan provides your home with fully renewable electricity at a great price. The cost of 10.29 cents per kWh puts it just a little bit higher than the best deals, so if you're looking to be environmentally friendly this could be the plan for you.
Meanwhile, Constellation offers a competing green plan at the same price point, the Constellation 12 Month Green Home Power Plan. With identical prices, we recommend reading reviews of Jersey electricity providers to decide which one is right for you.
The final option is the Direct Energy Live Brighter 12 at 10.49 cents per kWh. Open only to new customers, you'll be paying more than with other plans, however, unlike the other plans there is no early termination fee and that means greater flexibility if you want to look for better deals.
Is
 It Worth Switching Electricity Providers?
A penny saved may be a penny earned but is an extra penny per kWh really that big a deal? We think so. The typical New Jersey household will consume something in the range of 9,000 kWh per year. If you pay a penny less per kWh, that means a saving of $90 per year. For some households in this Covid-19 economy, that can add up to a big deal.
Switching electricity providers takes only a few minutes. But why wait to save money? Pick the best 12 month electricity fixed rate plans for your family, and you can start cutting down on your New Jersey household bills today.