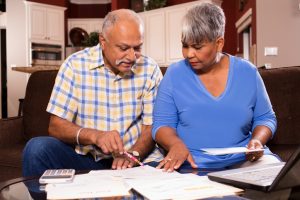 Find Great 6 Month Electricity Deals In Newark, New Jersey
A short fixed term plan can be a smart choice if you're looking for cheap electricity in Newark.  Many 6 month deals provide you with a stable price for power without a long-term commitment, and are a great way to stay flexible. But which plan is right for you? We'll break down the different options so you can sign up for your new electricity contract with confidence.
Who Has The Cheapest 6 Month Electricity In Newark?
You want to keep your electricity bills low, so your first concern is how much you'll pay for electricity. The cheapest 6 month electricity deal in Newark comes from Verde Energy's Guaranteed Choice 6 with a rate of 11.79 cents per kWh. This rate compares favorably with longer term plans and costs less than a penny more than Verde Energy's longer contracts. This isn't your only option, though. Constellation's 6 Month Home Power Plan comes with a competitive rate of 11.99 cents per kWh. An average New Jersey home consumes about 7800 kWh each year, meaning the 0.2 cents extra shakes out to about $15 annually. 
The other Newark 6 month electricity deal comes from APG&E. The APG&E TrueSimple 6 plan offers a rate of 13.03 cents per kWh. An extra cent per kWh might not sound a lot, but each penny adds up to about $78 per year. So, this is probably the most expensive plan for Newark residents.
How To Choose Your New Newark Electricity Provider
Finding cheap electricity near you is just the first step. A 6 month electricity deal is a great way to try out a new provider without locking yourself in for a long time. This can be a great way to "test drive" a new electricity provider, and make sure they deliver good customer service. Of course, you should check our reviews of New Jersey electricity providers before you make any decisions. 
Take a look at the ratings for Constellation energy. Real customer reviews give them high scores across the board, averaging 3.8/5 in every aspect of their business. This is a good sign that you'll have a smooth, easy customer experience when you sign up with Constellation. When we look at Verde Energy, the provider with the cheapest deal, the picture isn't so clear-cut. This provider has been rated lower by consumers in areas such as Customer Service. 
Bear in mind that Verde Energy is a much newer company, and has been reviewed a total of 23 times (Constellation has nearly 600 reviews). That makes it much easier for customers who've had a bad experience to sway these ratings. Signing up for a 6-month contract could be a good way to find out what the service is really like, without committing to a longer fixed term electricity deal. 
Choose Your New Electricity Provider With NJ Energy Ratings
We make it easy to compare cheap electricity near you. Find the best deals on Newark electricity, and switch in just a few minutes. Why not start saving today?