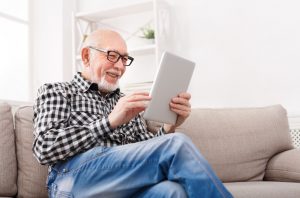 Find The Lowest Electricity Rates In NJ
Summer's coming! But finding a long term electricity deal in Trenton, NJ, doesn't have to be difficult. We've been busy hunting the best rates on cheap Trenton electricity. Read on to see which providers offer the best plans with great electricity deals in Trenton.
Cheapest PSE&G Electricity Rates In Trenton
A long electricity contract within the PSE&G service area brings you a lot of benefits. Chief amongst these is that you won't be susceptible to changing electricity prices for a long time. A typical 36 month contract will protect you from rising costs of power. However,  you need to ensure that you get a good deal to start with. The average cost of electricity in NJ is about 16 cents per kWh, and there are plenty of long-term deals here that can save you money off that.
The Constellation 36 Month Home Power Plan provides a good, cheap energy rate of just 13.29 cents per kWh. That compares favorably with the other 36 month plan on offer, the Eagle 36 Electricity Plan. The Eagle plan comes in 14.28 cents per kWh, almost a whole penny per kWh more expensive. A single penny might not sound a lot, but a typical New Jersey home consumes around 9,000 kWh of electricity annually. That means every penny per kWh equals about $90 per year – a big difference.
24 Month Electric Rate In NJ
A 24 month plan still provides you with a long period of stability, and can often also secure you a cheaper electricity price. The lowest rate for 24 month electricity deals comes from the Verde Energy Guaranteed Choice 24 plan, which costs only 11.25 cents per kWh. That's a significant saving over the 36 month choices. Other 24 month plans include the Frontier Utilities Online Premier 24 deal and the APG & E TrueSimple 24 Plan. Both deals come in at just under 13 cents per kWh, making them cheaper than a 36 month plan but more expensive than the Verde Energy deal.
Comparing Alternative Electric Suppliers
Picking a new electricity plan isn't always as simple as choosing the lowest price per kWh. You need to decide whether the simplicity and stability of locking in a 36 month deal are worth paying a little extra for. It's also important to take into account the company that you're doing business with. Over the course of 24 or 36 months you need to know the company's going to treat you right. Most of these plans (with the exception of Verde Energy) will cost over a hundred dollars to leave early, so once you're signed up it can be expensive to change your mind.
Before you switch electricity provider you need to know how reliable each company is. You don't want to be sent incorrect bills or have any other problems with your service. That's why NJ Energy Ratings compiles exhaustive data on all New Jersey energy providers. Read reviews of NJ electricity companies and check out how they compare. All our ratings come from real customer reviews and third-party data, so you can make an informed decision on which company you want to sign up with.