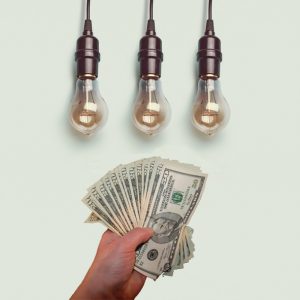 Find The Perfect Rate For Middlesex, NJ Electricity
If you're looking to save money on electricity in New Jersey, then you're not alone. Homeowners all over the Garden State are on the lookout for cheap electricity, and Middlesex residents have access to some of the best prices on the market.
Lowest Electricity Rates in NJ
New Jersey offers consumers a lot of choice when picking their electricity provider. This means if you're clever enough to shop around when choosing a new electricity provider you can usually pick up a significant saving.
You can't reasonably expect to track down all the best rates for New Jersey electricity on your own. Who has time to go to every company's website? Who has time to track the details of each plan and where it's available? What about comparing the dozens of providers in your area? That's right – you've got better things to be doing. That's why we spend our time tracking down the cheapest rates for electricity in New Jersey, so you don't have to.
Average Cost of Electricity in NJ
The price of electricity in New Jersey sits at about 16.24 cents per kWh putting it at the  10th most expensive state for electricity in the US in February, 2019. However, electricity in the Garden State is still relatively affordable.
Residents of Middlesex should be pleased – with deals recently dropping as low as 10.49 cents per kWh, they have access to rates that are cheaper than the New Jersey average. This means if you choose the right fixed rate electricity deal, you'll be getting a great price for your energy.
Cheapest Middlesex NJ Electricity
The most affordable fixed rate electricity plan in Middlesex comes in at just under 10.6 cents per kWh.  Constellation 6 Month Home Power Plan costs just 10.49 cents per kWh while competitively priced Verde Energy USA Guaranteed Choice 6 plan offers a rate of just 10.59 cents per kWh. Both are big savings over the next best rates. However, both of these plans are only 6 month fixed rate deals. That means that although you'll get a great deal for a while, you won't have the long-term reliability and stability of a longer plan.
NJ's Best 12 Month Plan Rate
Let's take a look at the cheapest 12 month fixed rate electricity plans on offer in Middlesex. First off,  Verde Energy Guaranteed Choice 12 offers the lowest rate of 11.09 cents per kWh as well as a $100 rebate.
Next, there's  Constellation's 12 Month Green Home Power Plan and Direct Energy's Live Brighter 12 Plan. Both come in with an attractive price per 12.29 cents per kWh. With 12 months of guaranteed stability, though, you can be sure you won't be faced with unwelcome price hikes during the year.
Long Term NJ Electric Rates
There are two 18 month plans to choose from. One is the Constellation 18 Month Metro Home plan, and the other is Direct Energy's Live Brighter 18. The Live Brighter 18 is certainly the most affordable of the two, with a price per kWh of 12.09 cents. This compares to the Constellation deal's 13.19 cents – more than a penny more expensive per kWh.
When we start to look at 24 month plans, though, things change again. There's a clear winner here; Verde Energy USA's Guaranteed Choice 24 provides you with a market-beating rate of only 11.25 cents per kWh of electricity. Currently, that's the best 24-month rate on offer plus it also offers a $100 rebate.
The Constellation 36 Month Home Power Plan offers the best value for money over a long term. Although the price per kWh is 13.29 cents, which is fairly high, it does secure this rate for 3 years. This could be great news if prices rise in the future, since you'll keep your existing low rate. If they fall, however, you could end up paying over the odds for a long time.
NJ Electricity Rates Comparison
There's more to finding the right electricity plan than just finding the cheapest price. That's why we go above and beyond to compare the in-depth details behind each electricity provider. Check out ratings for all New Jersey electricity providers for real reviews from customers. For example, Verde Energy USA might offer excellent value for money, but customer reviews place them much lower than competitors such as Constellation or Direct Energy. With real customer reviews and our own third-party data, you can be sure of finding a New Jersey electricity provider that gives you great savings and great service.