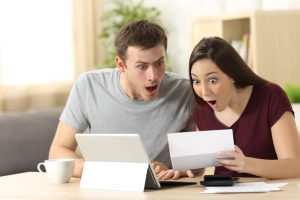 Which 12 Month Electricity Plans In PSEG Camden Are The Best?
We're always on the lookout for the best electricity prices in New Jersey. We know you are too, so we've broken down the best 12 month electricity plans in the Camden area to help you save money on your monthly energy bill.
Finding The Cheapest 12 Month Plan
Saving money on electricity is one of the top priorities of any household, and the best way to do this is to find a cheap deal on electricity. The best rate available for residents within the Camden PSEG service area is the 12 Month Fixed Electricity Plan from Sperian, which offers a low rate of just 12.2 cents per kWh.
Which Competing Electricity Plans Are There?
Sperian isn't the only provider to offer cheap electricity in Camden. Two other providers also have great alternative plans; the Frontier Online Premier 12 and Constellation 12 Month Power plans come with rates of 12.6 and 12.8 cents per kWh respectively. This means that while Sperian might come slightly ahead on price, it certainly isn't the only game in town.
Why Choose A 12 Month Electricity Plan?
We're comparing 12 month fixed rate electricity plans because these are an excellent trade-off between great prices and flexibility. You get to lock in a fixed rate and see if the company fits your lifestyle when you need reliable low prices most. Plus at the end of just 12 months you can switch to a different provider. So if prices fall next year you can still get a better deal. Many 12 month plans also typically give you the best rates, too, as we've seen. However, there are also some very good deals available on 6 month plans.
Are There Hidden Costs To Consider?
None of these plans come with a monthly standing charge, which can add significantly to the cost of your monthly electricity bill. However, there are some early termination fees to bear in mind. While you always have the ability to cancel your contract at any time, some providers charge you for switching before the contract expires. Sperian charges $75, while Constellation and Frontier cost $150 and $10 respectively. This makes Frontier a great choice if you want to keep your options open, since it's very cheap to switch to a new provider.
Which Provider Is The Best For My Home?
At NJ Energy Ratings we give you the power to look beyond the prices each provider offers, using real customer reviews and third-party data to create a rating for each company. The best electricity provider for customer service is Sperian, scoring 3.9 vs their competitors' 3.4s, but this isn't a huge difference. What this means for you is that you won't have to choose between quality service and a great price; the cheapest provider is also rated the highest.
Check out other great energy plans at https://www.njenergyratings.com!