Who Has the Best 24 Month Electric Plan In Atlantic City, NJ?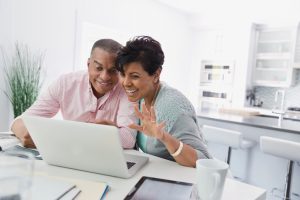 One of the most popular fixed rate electricity plans in New Jersey is the 24 month deal. This provides great rates and long-term stability, but consumers will need to decide which supplier is right for them. To help you find the best electricity deals in Atlantic City, we're going to compare two popular 24 month offers head to head!
What are the 24 Month Fixed Rate Plans?
In Atlantic City there are two providers offering 24 month electricity deals. These are the TriEagle Energy Eagle 24, and the North American Power 24-Month Fixed. For starters, neither electricity provider charges a monthly recurring fee, which means you'll only ever be paying for the electricity you use. This is good news for low usage customers, whose monthly standing fee often ends up inflating the total cost of their bill. However, the North American Power plan is the cheapest, coming in at 10.9 cents per kWh, while the TriEagle Energy plan comes in at 11.8 cents per kWh.
What Are the Cancellation Charges?
Consumers should also take into account the early cancellation fee policies of each provider. TriEagle Energy charges a $125 fee to break your contract early; this is fairly hefty, but not as high as some other companies. North American Power charges a sliding fee of $10 per month for early cancellation. This makes them by far the more expensive plan to cancel early on – if you leave after just 6 months, you'll pay $180. However, if you want to leave at any point after the first year, this will be the cheaper option; with 12 months to go, your fee would be $120, and would decrease by $10 per month going forward.
Realistically, most consumers should try to lock in the cheapest electricity deal right now, rather than worrying about missing out on another deal months down the line. If you're concerned about switching early, both of these plans are available in 12 month variants (though they're marginally more expensive).
Which Is The Best Electricity Provider?
Price isn't the only consideration – you want a company that you can trust to treat you fairly. The New Jersey Energy Ratings site helps you to find companies that do exactly that, using our in-depth ratings system. We combine third-party data with real customer reviews to give each customer a score that you can rely on. In this case, both providers score about the same, with TriEagle Energy just about edging ahead. However, if we break down the statistics we can see that North American Power scores much higher in the "Customer Service" department, racking up 4.3 stars to their competitor's 2.4.
Which 24 Month Electricity Plan Is The Best?
After thoroughly comparing both plans we can see that North American Power comes out ahead. Their plan is cheaper, their early cancellation fees provide greater flexibility, and their customer service rating is higher. If you're looking for a cheap electricity plan in Atlantic City, this could be the perfect one for you.