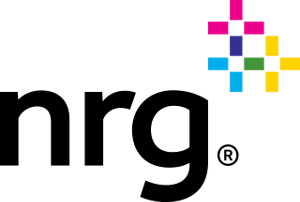 NRG Home Resources
---
Most Recent NRG Home Reviews
Valued Customer
I like the 3 month pricing plans. This is the second time I am using their service. I enjoy the competitive rates cause I have an all electric house.

— Soccrpav from Pittsburgh PA
Highly Recommend NRG
NRG provides the best cost, service, & support. Just make sure to call after the introductory period to guarantee you keep getting the best rate. It takes just a couple minutes. The representatives are extremely professional and efficient. I definitely recommend you consider NRG.

— Joseph from Dayton OH
Must Read:
I read all the 1 star reviews and realize they all have something in common. You people were stupid and never called back after the 3 month promotion to keep the fixed rate, like the rep said.

I would highly recommend NRG, just dont be stupid and not call back when the rep says, because yes the rates go to variable if you don't call back. Just as they say. Give NRG some credit. — Amy from Eastlake OH
4-5 Star Reviews: 19 (13%)
Valued Customer
I like the 3 month pricing plans. This is the second time I am using their service. I enjoy the competitive rates cause I have an all electric house.
Must Read
This isnt a bad company to go with as a supplier. Although the rep told me that the rates go up after the three months of service, i forgot to call to keep my fixed rate. I had noticed that my bill had gone up, and I called customer service, and they were able to fix the rate once again for two years. Reminder to just call after the three months to keep the fixed rate, don't forget like I did. That's why it had gone up to variable.
NRG WILL NOT SAVE YOU ANY MONEY!!!
They did not save me a penny!!! In March and April 2020 DPL's prices was 4.4 cents /KwH. NRG charged me 10.4 cents per kWh and 11.5 cents in April. If you want to save money DO NOT USE NRG!!!
1-2 Star Reviews: 123 (83%)
Scam do not use
They lure you in with false promises then raise your rate by double.

Dont bother.
NRG Home News
No applicable blogs have been written

NRG Home FAQs
Where can I order NRG Home natural gas?
---
NRG Home does not have any natural gas plans
What do customers think about NRG Home?
---
That depends on who you ask. There will always be someone who feels wronged by a company, no matter how good they actually are. The average NRG Home customer review is 1.7 / 5 stars. Keep in mind, consumers will go out of their way to complain far more often than they will to give praise.