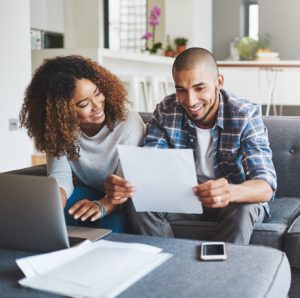 Find The Best 12 Month Electricity Plans in Atlantic City
If you're looking to find a great rate on electricity deals in Atlantic City, there are plenty to choose from. The best way to find out which is the right plan for you is to shop and compare plans and rates. But where to start? Check out these 12 month fixed rate plans that offer an unbeatable combination of savings and flexibility!
Choosing A 12 Month Electricity Plan
A year-long fixed rate deal on your electricity is a great way to avoid price fluctuations and lock in a low price. Longer deals are available, up to 36 months, but although these sometimes come with slightly cheaper rates they restrict your ability to switch electricity provider in New Jersey. A 12 month plan allows you to renew with the best provider each year, ensuring you'll always get the best price for electricity. So, with that in mind, let's take a look at some deals.
The Best Price Around
The cheapest electricity in Atlantic City comes from the Atlantic City Electric TrueSimple 12 plan. At 10.50 cents per kWh this plan offers the best savings for high-usage customers. However, it does also feature a hefty $150 early termination fee if you decide to switch provider early. This ideal if you're planning to stay put. But if you want some flexibility then this plan could end up costing you a lot to leave early.
Best Plan For Switching Early
If you're not sure how long you'll want to stay on a particular 12 month deal, then the Direct Energy Live Brighter 12 plan is a great choice. With a low price per kWh of just 10.79 cents, this deal still offers comparable savings to the Atlantic City Electric TrueSimple deal. However, it comes with no early termination fee. This means you're free to switch provider at any point during the plan term. So if a better rate comes along you can switch with no penalty from Direct Energy.
Top-Rated Electricity Provider In Atlantic City
If customer service is your number one priority, we can help you find the electricity provider who's ready to meet your needs. Tomorrow Energy's 12 Month Fixed Plan comes from our best-rated New Jersey energy provider. Real customer reviews and our own industry data have given them a 4-star rating on our New Jersey electricity provider rankings, meaning you can trust them to deliver high-quality service throughout your 12 month fixed term deal. This plan features a higher rate per kWh of 11.30 cents, and a relatively low $75 early termination fee. As one of New Jersey's green electricity providers you'll also know your electricity isn't contributing to pollution in the Garden State.
Sign Up For Cheap Atlantic City Electricity Today
There's no need to wait when finding a great rate for electricity. New Jersey Energy Ratings makes it easy to compare Atlantic City electricity rates to find the right deal for you. We don't just show you the headline rates – we dig a little deeper to show you how companies treat their customers and what to expect when you sign up for a 12 month energy deal with them. We'll help you keep up to date with all the best options as the spring shoulder months begin.